Give a gift of hope and love to children around the world!
What is Operation Christmas Child?
"Operation Christmas Child is a project of Samaritan's Purse, an international relief organization. Our mission is to provide local partners around the world with shoeboxes filled with small toys, hygiene items, and school supplies as a means of reaching out to children in their own communities with the Good News of Jesus Christ. We ship these simple gifts outside the United States to children affected by war, poverty, natural disaster, famine, and disease; and to children living on Native American reservations in the U.S."   -Samaritan's Purse website
How do I participate?
Prepare:
Pick a shoebox: You can use your own shoebox, or, beginning October 25th, you can pick up an empty shoebox on Sunday mornings at the Graham Cinema or Monday-Thursday at our new church home (directions).
Get a label: Print one here, or grab one from the church.
Pack:
How to Pack: Click here to details on how to pack your shoebox.
What to Pack: Click here for some shoebox gift suggestions for all ages and genders, and make sure you check the FAQ page if you have any questions about whether an item is allowed in your shoebox.
Consider donating: Samaritan's Purse says $9 helps cover shipping and other project costs. (Follow the prompts on your pre-printed label, or click here to be able to track your shoebox after donating.)
Drop-off:
Bring completed shoeboxes to the Graham Cinema on Sunday mornings or to our new church home (Mon.-Thurs., 9a-5p) by Wednesday, November 11th.
Find out More!
We have the opportunity as a church to share the love of Jesus to children worldwide. See the journey of the shoebox and how it begins with us!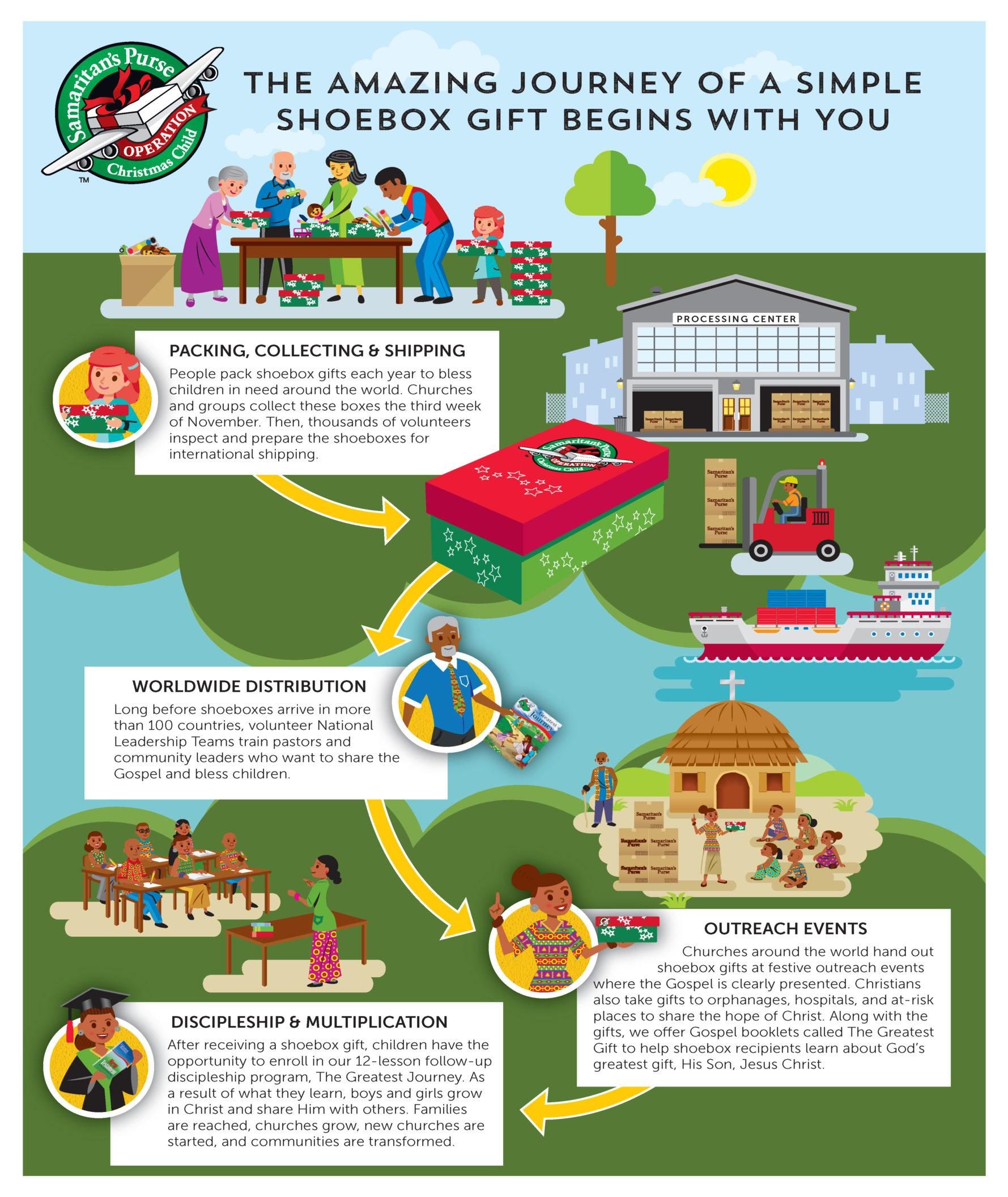 Download a coloring sheet for your child to color and put inside their shoebox.